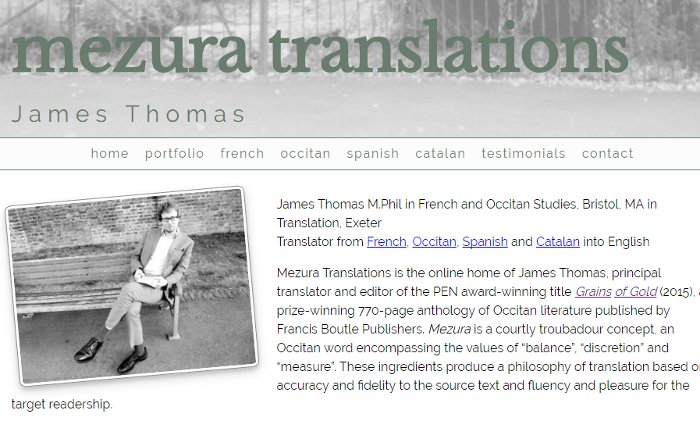 Lo dissabte 28 d'octobre de 2017 a 19h30 James Thomas presentarà a la librariá Berkleley Books of Paris (8, carrièra Casimir Delavigne 75006 París) son trabalh de traduccion de l'occitan a l'anglés.
Legirà d'extraches de The November Boy, traduccion del Gojat de Noveme de Bernat Manciet (libre en preparacion), e de Grains of Gold son antologia de la literatura occitana que publiquèt en 2015.
Per ne saupre mai sul trabalh de James Thomas veire lo site mezura translations.